This is the village website for Aston Le Walls where you can find information on activities and events in the village
Halloween and Bonfire Night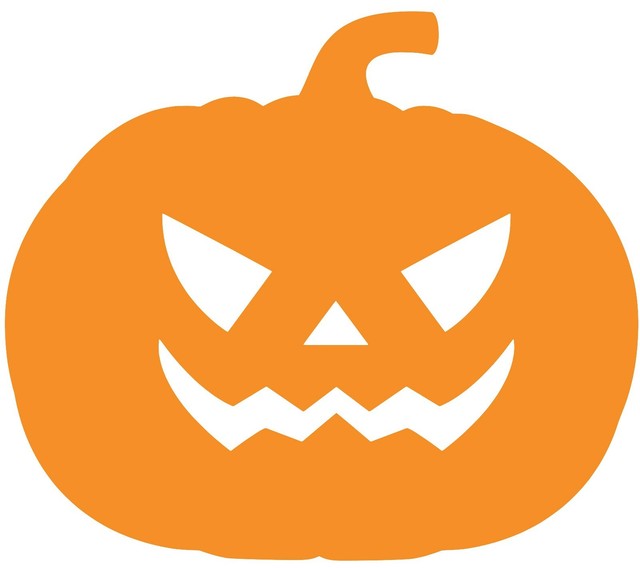 Northamptonshire Fire & Rescue Service has provided a seasonal update on their usual advice of how to celebrate Halloween and Bonfire Night this year, including a picture of a 'Petrifying Pumpkin' to colour in.
It contains some important safety messages on topics ranging from fireworks to safe use of candles.  With families discouraged from trick or treating, taking part in a pumpkin trail instead will mean keeping a little safer while enjoying Halloween. See their advice here.
Northamptonshire County Council is consulting on proposed term dates for the 2022 to 2023 academic year.  The consultation period on these proposed dates will run from:
Monday 19 October 2020 – Friday 27 November 2020.
The proposed term dates can be viewed on the County Council website here.
Give Us Your Views
Please send any comments on the proposed term dates for 2022 to 2023 by email to:     consultationschoolad@northamptonshire.gov.uk
Alternatively, you can contact Jan Baines (School Admissions Manager) on 07500 071983 or you can post your response to: 
School Admissions Manager
School Admissions Team
Northamptonshire County Council
One Angel Square
Angel Street
Northampton
NN1 1ED
Latest HS2 News October 2020, click here
A Message from Our Postie:
Hello everyone, I'm Ray your postman and would like to say a big thank you to you all for welcoming me as your new postman after I took over from David.  Last year in June I collapsed in the Main Street and was lying there for about 3 quarters of an hour until I was found by Vicki down Blacksmiths Lane.  I started back last December, no reason could be found by the doctors but I'm ok now and am looking forward to serving this lovely village until I retire.  All my best wishes to you all and if I can help in any way please give me a shout, regards Ray the posty.
Aston le Walls Film Club
We had been hoping to restart Film Club at the end of September. However, due to the latest restrictions limiting gatherings to groups of 6, we have decided to delay future screenings for a little longer. As soon as we feel that we can safely get going again we will be in touch. When we do get started again, we will have so many films to consider, it will be a difficult choice. Suggestions from members are always welcome.
 Film Club Committee
Jo Wilson
Wilf Iliffe
Susan Kennedy
From the Head Teacher of St Mary's:
Dear Parents,
Thank you for your patience with regards to drop off and pick up arrangements. More tweaks are needed to improve safety. An incident occurred this morning where two children were prevented from crossing the road due to erratic driving and excessive use of speed. The children were shaken but unhurt. This incident has now been reported to the police. Thank you to all who adhere to the advisory one way system and who understand that the safety of the children is paramount. If any parents have available 'dashcam' footage we would appreciate a copy. A member of staff has also found damage to their car and would appreciate any information, the car damaged is a Black Vauxhall GTC parked out the front, the damage appears to have been caused by a white 4×4 vehicle.             
A361 Crossroads Update
It's open!  At least our side is, the west side of the Welsh Road is going to be shut for a while.  Find some information about the east side opening here.

A361 Road Closure at Charwelton
Someone kindly put information re the A361 being closed at Charwelton on Facebook, so it's copied here: A361 Charwelton closure.
South Northants backs Green Homes Grant Scheme
Click on the link to find out if you qualify for a grant:
South Northants Green Homes Grants

100 Club Mega Draw
has now been completed – lots of prizes have been distributed round the village and we were pleased to see that Father James was the first winner.  A good leaving prize!

Food Bank
'Many thanks for the food bank donations that have continued over the summer period.  Both Daventry and Banbury foodbanks express their thanks and say many folk are still in need and numbers are creeping up. The collection in Comfrey Cottage carport (Main Street) continues and is collected each Wednesday and taken to Banbury or Daventry.  If you can spare items it is much appreciated by those who receive the help. Thank you.'

Click here for HS2 information re Chipping Warden road closures.
There will be changes to signalling at Junction 11 of the M40 until December 2020.  For the Oct/Nov update, click here.  
Village Organisations Re-Opening!
The Village Hall will be available to book from Tuesday, 1st September.   See the Village Hall page for more on this.  The Village Hall committee has been working with a firm of architects to draw up plans to replace the hall on the current site.  Look out for information on how you can book to see the plans in September.
St Leonard's and Sacred Heart
Sadly we are losing both Stevie Cross of St Leonard's and Father James of Sacred Heart.  They will be very much missed.  However, both Churches are now re-opening, with certain restrictions.  For details of services and other Church news, click on Sacred Heart or St Leonard's.
Daisy Bank Pocket Park
The story of the origin of Aston le Walls own Pocket Park; with photographs, minutes of meetings and much more.  Click here to view the Pocket Park history.  If you have memories or photographs of your own you would like to add, please let me know in the comments or email.  Please spread the word it's here, to anyone you know who would be interested, thanks. 
Wells in the Village
Martin M is trying to record the whereabouts of all the wells that were/are in the village.  If anyone has any information he'd be very grateful to hear it.  A note through 8BC or a comment here will get to him.  He's aware of the well in the school field; one beside the presbytery garage, one in the now filled in presbytery cellar, one in the garden of 3BC, and one in 22PC.  Any others?  Old Tom Smith said that the last well to run dry in a drought was down on the railway, where precisely, Martin doesn't know.  Are there any others?  
Summer Fete
As you are all aware, we have had to cancel the Annual Summer Fete in aid of St Leonard's.  This is our main fund raiser for the year and even though the Church is currently closed we still have ongoing expenses amounting to over £16,000 a year.  We are also missing out on collections at our services so if you would like to donate to the church please let the Treasurer Susan in Plowden Close, have a cheque made payable to St Leonard's PCC.  Thank you.  Leave a comment if you need more details. 
Coronavirus
If you are self-isolating and cannot go out, whether it is shopping, picking up a prescription, dog walking, vet visits, or even just a chat, we now have a list of villagers happy to help.  No-0ne in the Parish of Appletree & Aston le Walls should feel completely isolated or suffer in silence.  We are sure that this list will change as time goes on so we will update it as necessary.  Please also visit the Parish Council website http://www.astonlewallsparishcouncil.gov.uk.  Here you will find a form http://bit.ly/33AwA23 if you prefer the electronic method of communication.  Both these sites are updated regularly.  The Village Facebook page also has useful chat and information.  Hopefully, you have received a list of helpers, if you need another copy, please contact Jo (660 376) or leave a comment on this website.
Scam Warning
There really are some awful people out there.  Please follow this link for advice from Northamptonshire Police.
Scarecrow Trail
Unfortunately the decision has been made to cancel the Scarecrow Trail this year; hopefully it will be even better in 2021!
We had a brilliant successful Scarecrow Weekend in 2019.  The weather was (mostly) ok, we had 47 amazing Scarecrows and people came from far and wide for the marvellous Scarecrow Trail in Aston le Walls!  Many, many thank to everyone who made a Scarecrow, followed the Trail, baked cakes or helped in any way with making the weekend so successful.  £671.50 was raised towards the upkeep of the Village Hall, which is a great resource for the village.  The lists of prize winners, raffle winners and the answers are on the Village noticeboard by the Hall and you can find pictures of the Scarecrows and all the answers here!